Pizza Tradizionale Di Napoli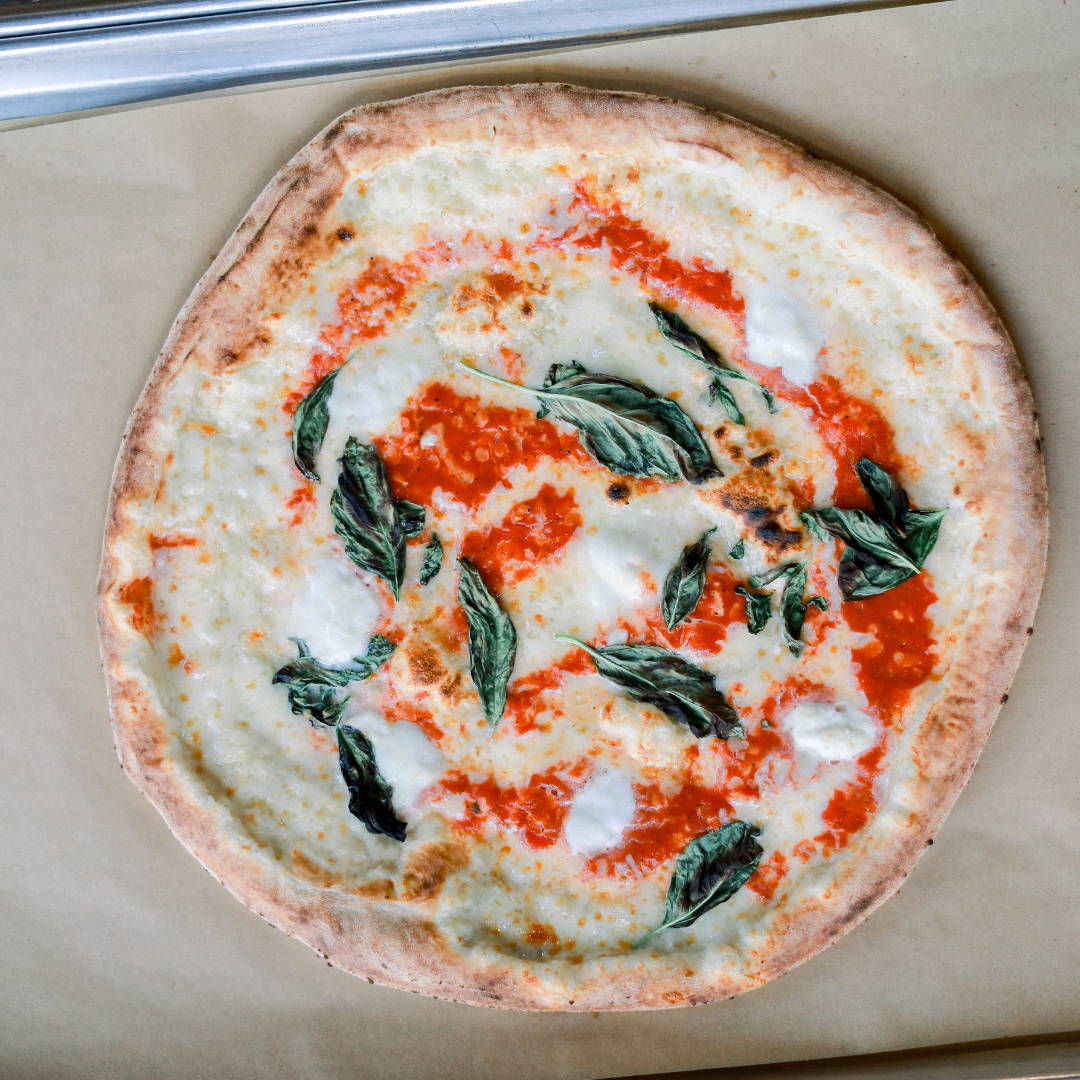 San Marzano Tomato Sauce, Bufala Mozzarella, Basil, Garlic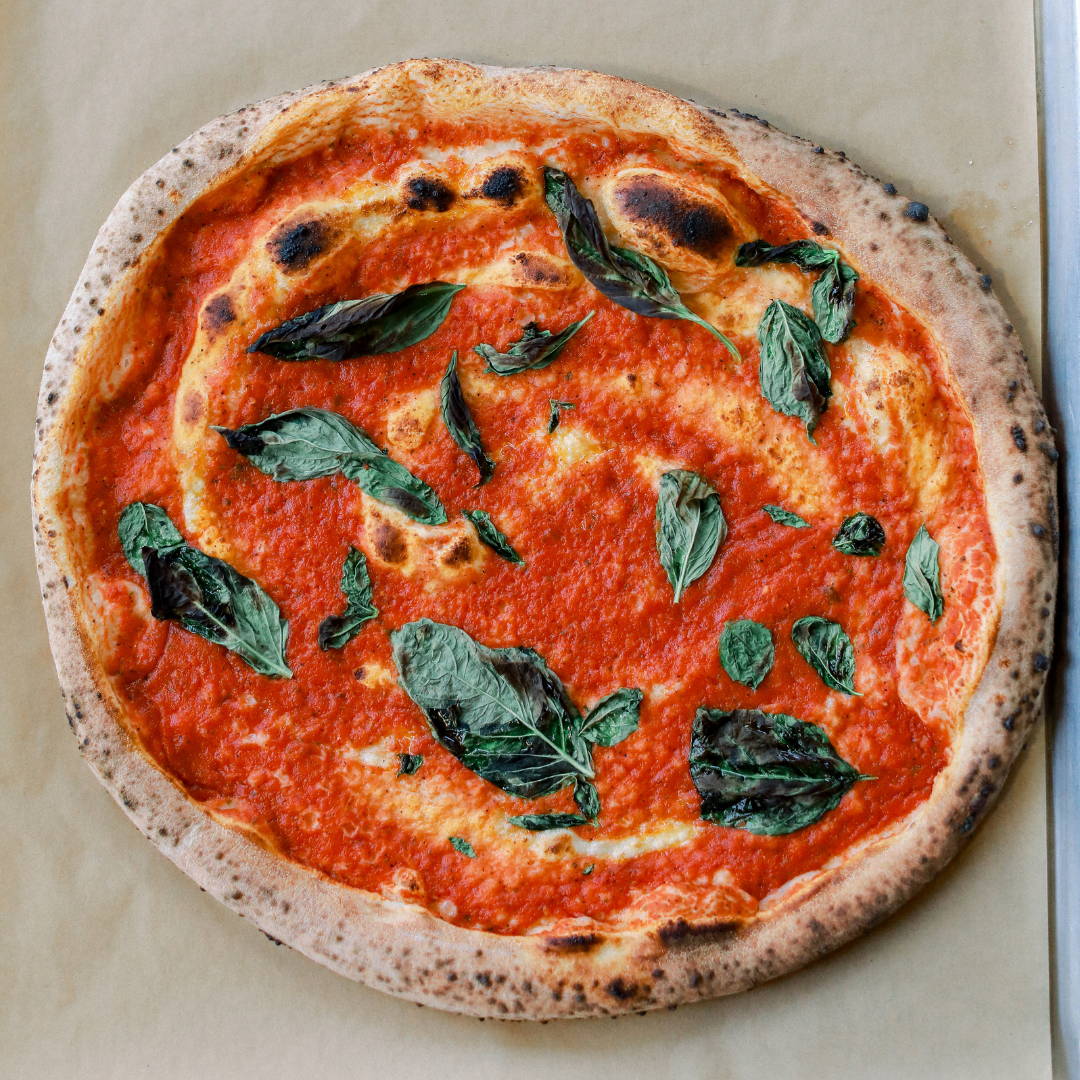 San Marzano Tomato Sauce, Fresh Garlic, Oregano *Vegan
Italian Sausage, San Marzano Tomato, Bufala Mozzarella, Basil, Garlic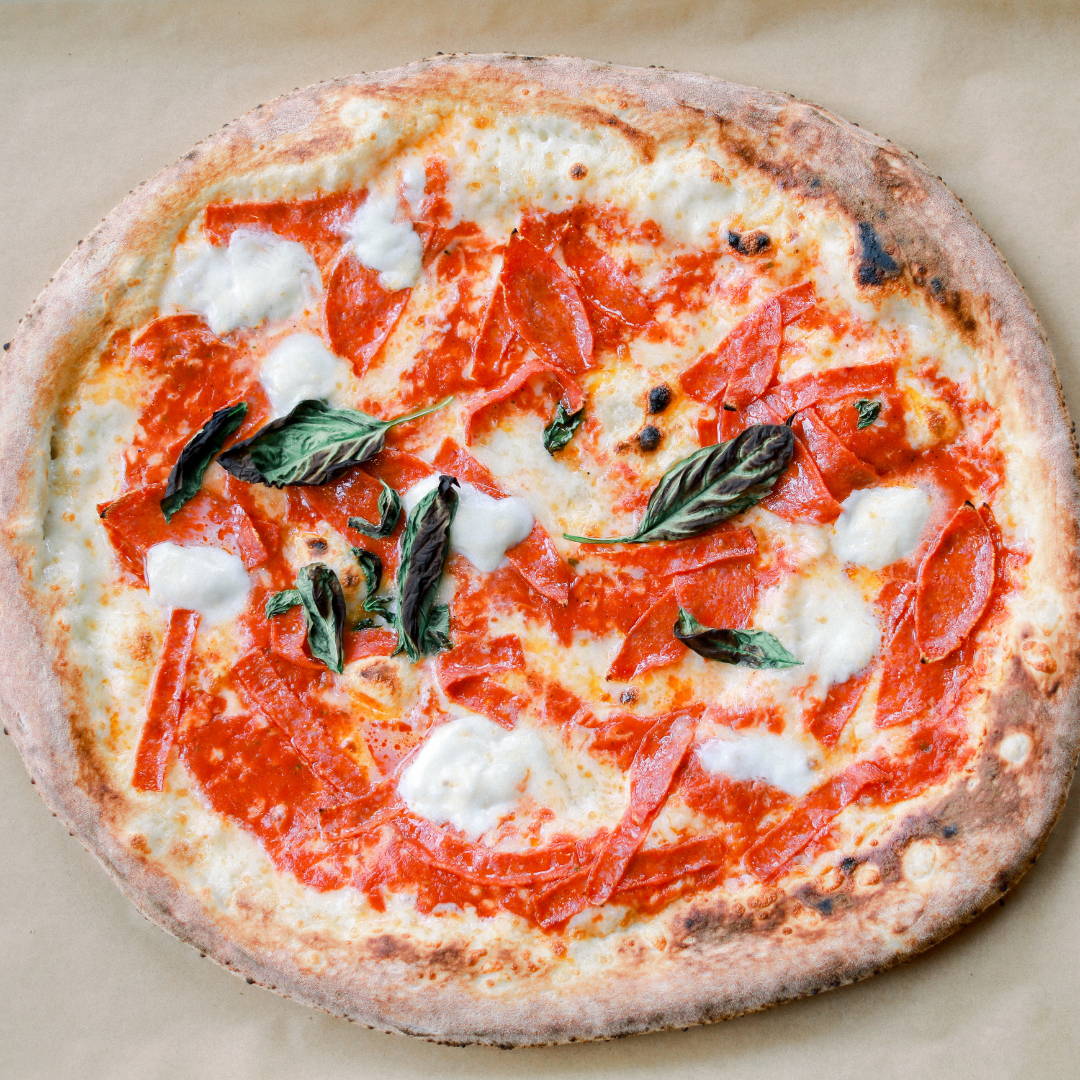 Pepperoni, San Marzano Tomato, Bufala Mozzarella, Basil, Garlic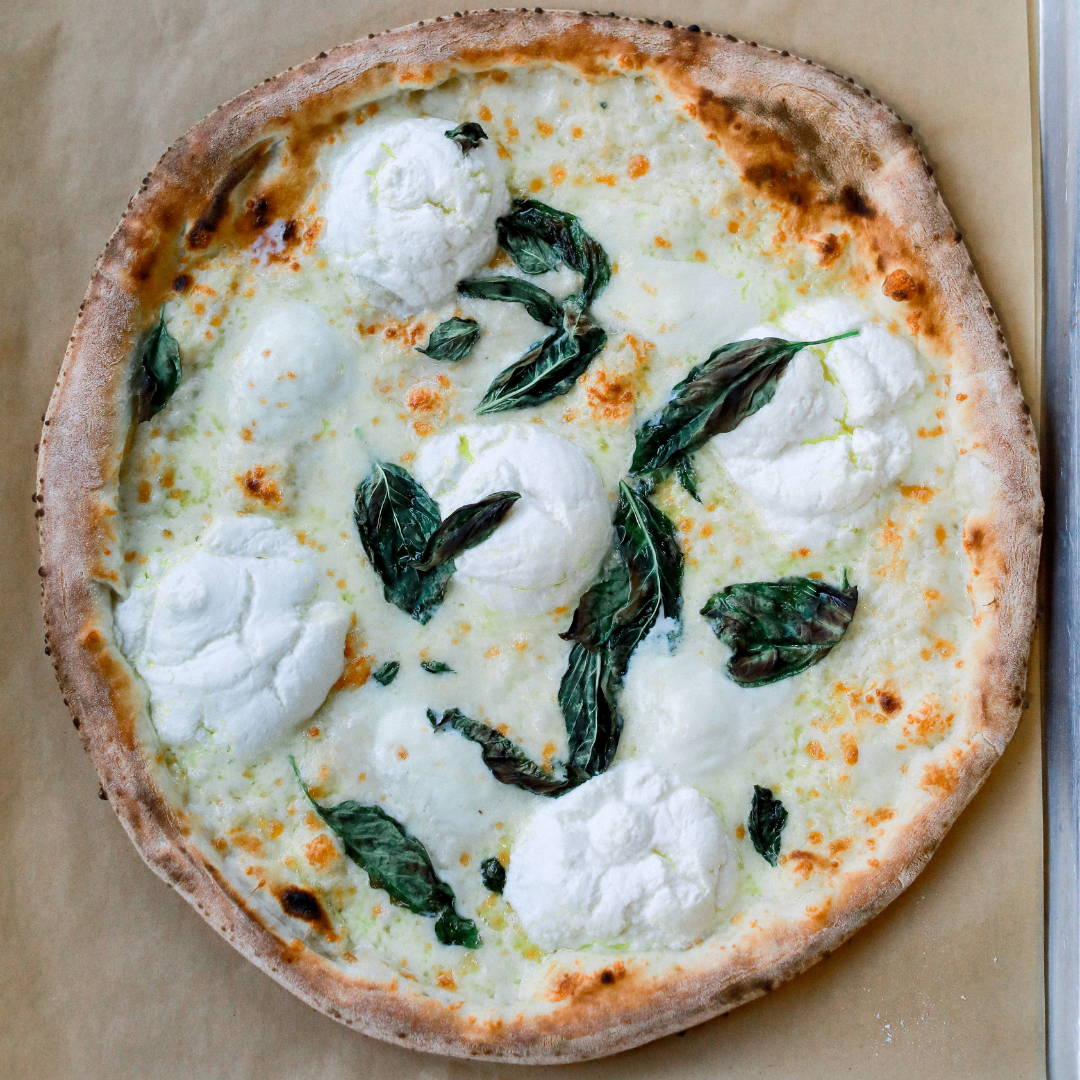 Fior di Latte, Ricotta, Bufala Mozzarella, Basil, Garlic (No Sauce)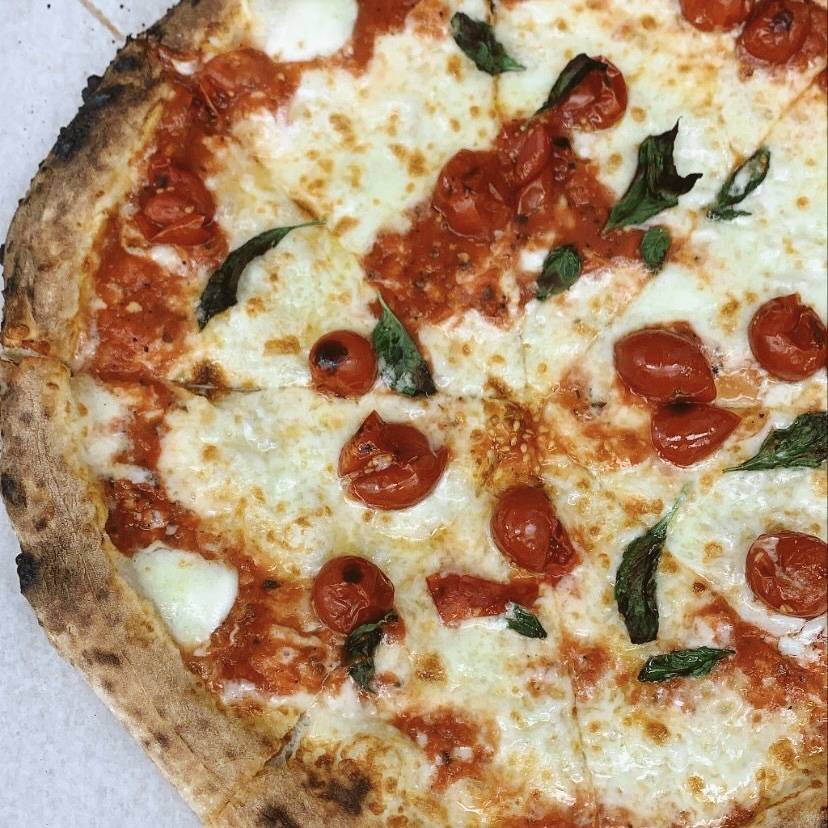 Fresh Cherry Vesuvian Tomato, Bufala Mozzarella, Basil, Garlic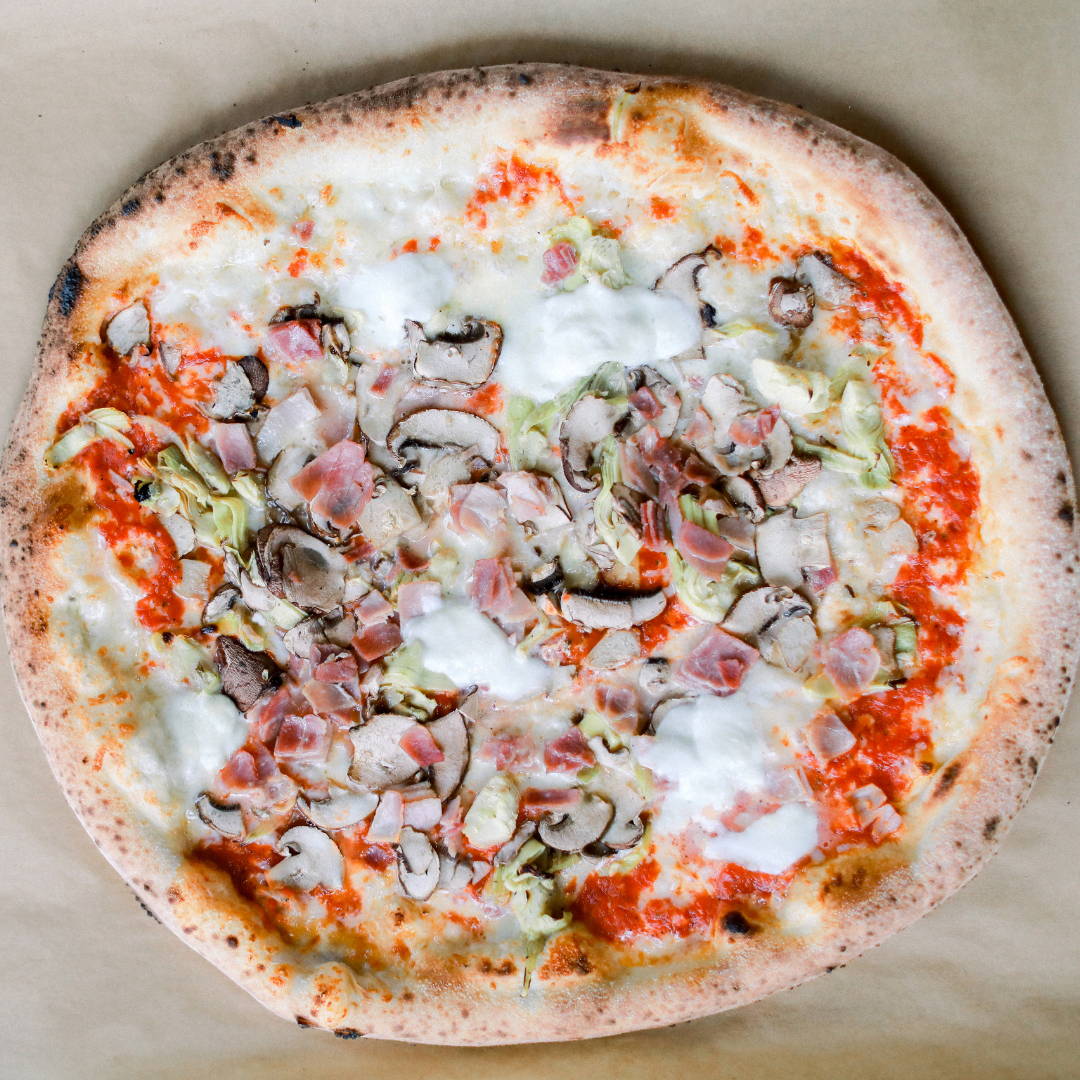 Roasted Ham, Mushroom, Artichoke, Bufala Mozzarella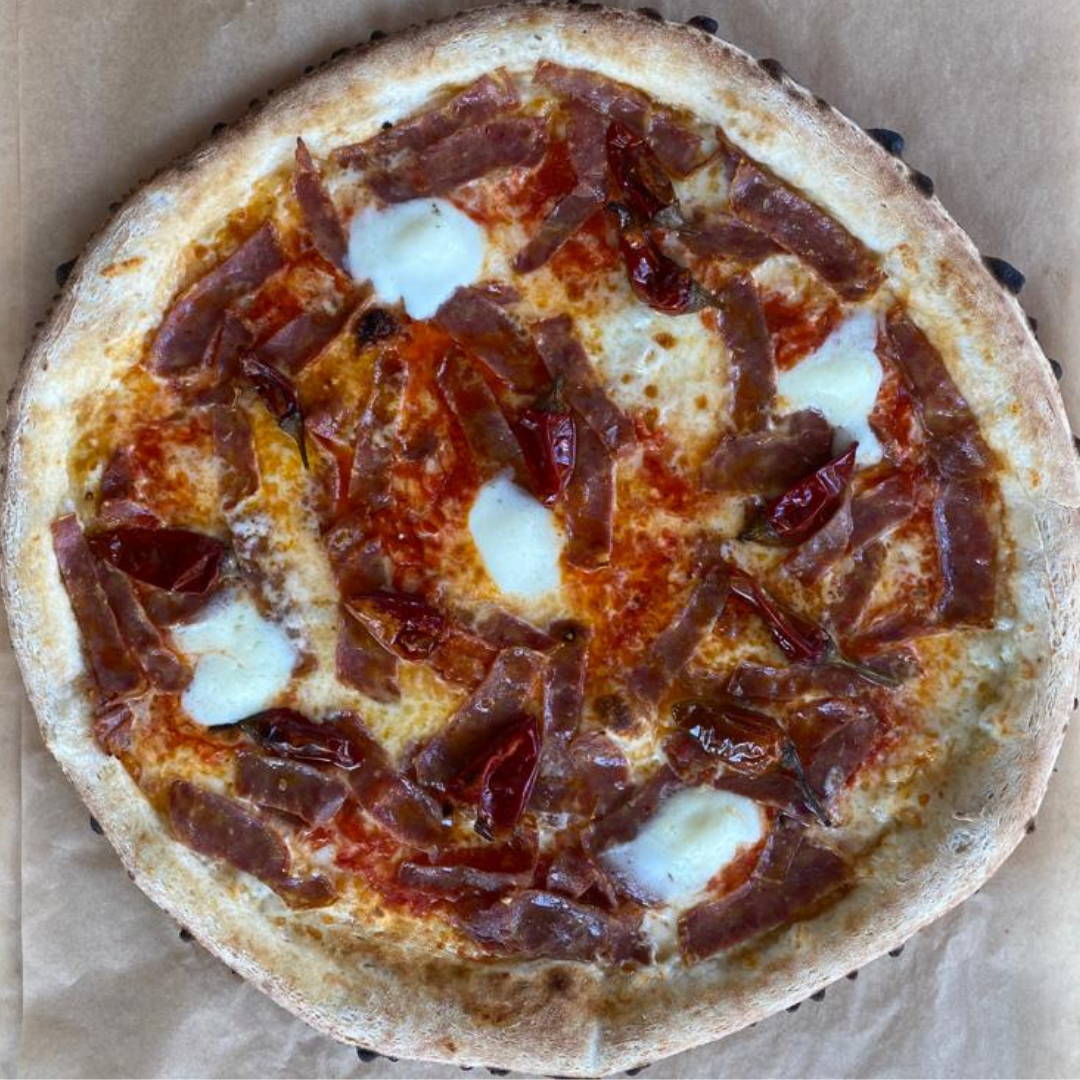 Spicy Italian Salami, Calabrian Peppers, Bufala Mozzarella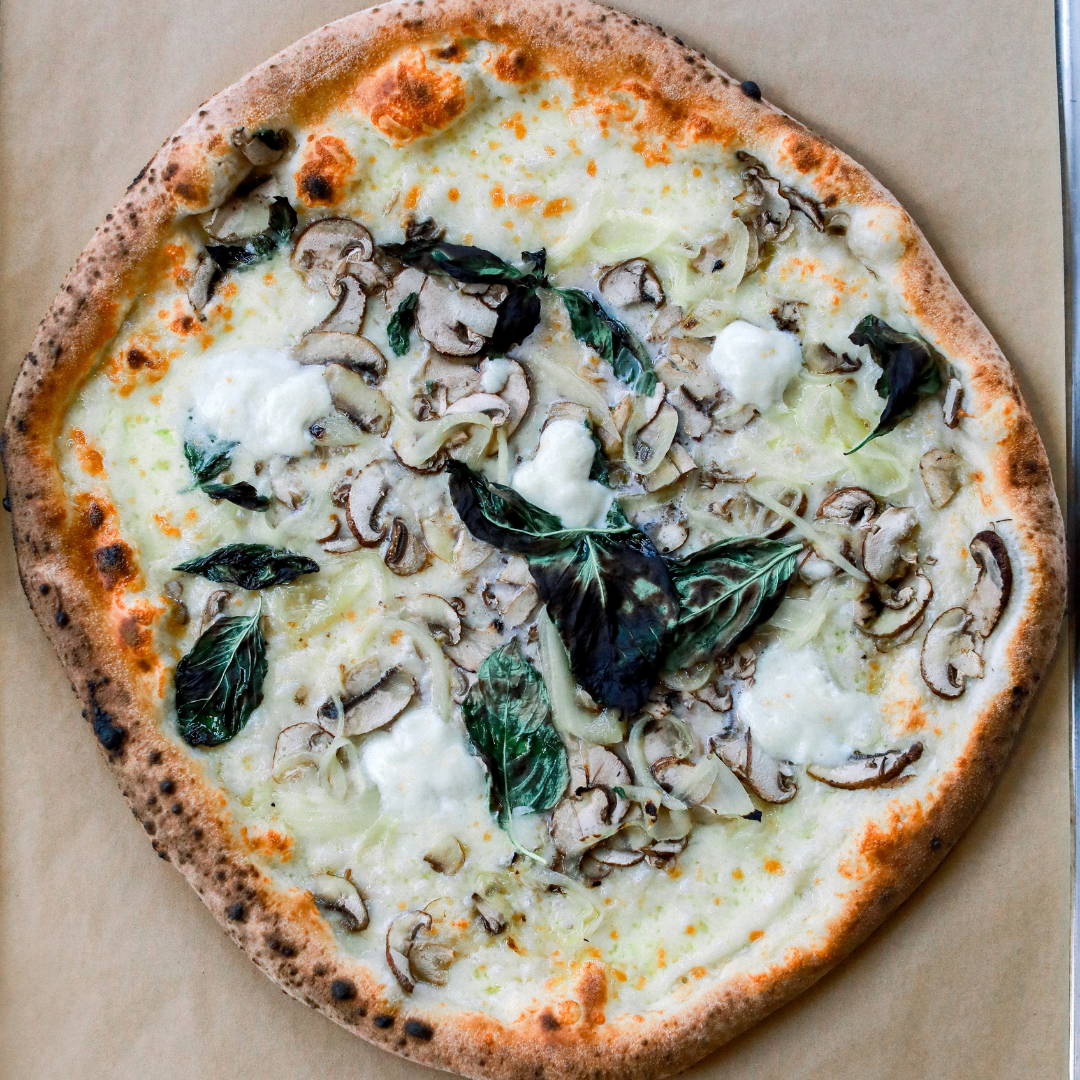 Cipolini Onions, Mushrooms, Bufala Mozzarella, White Truffle Oil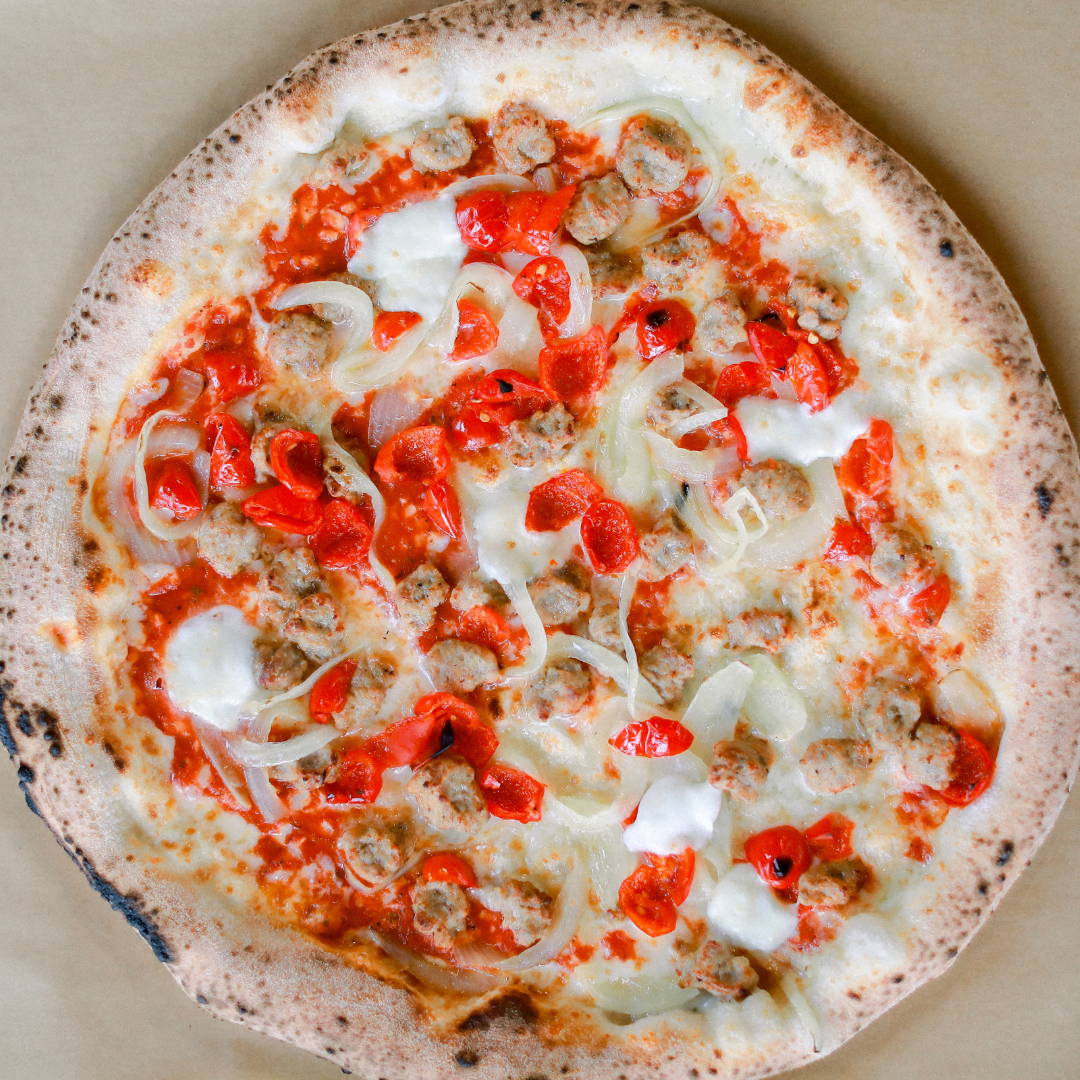 Italian Sausage, Sweet Red Pepper, Cipollini Onions, Bufala Mozzarella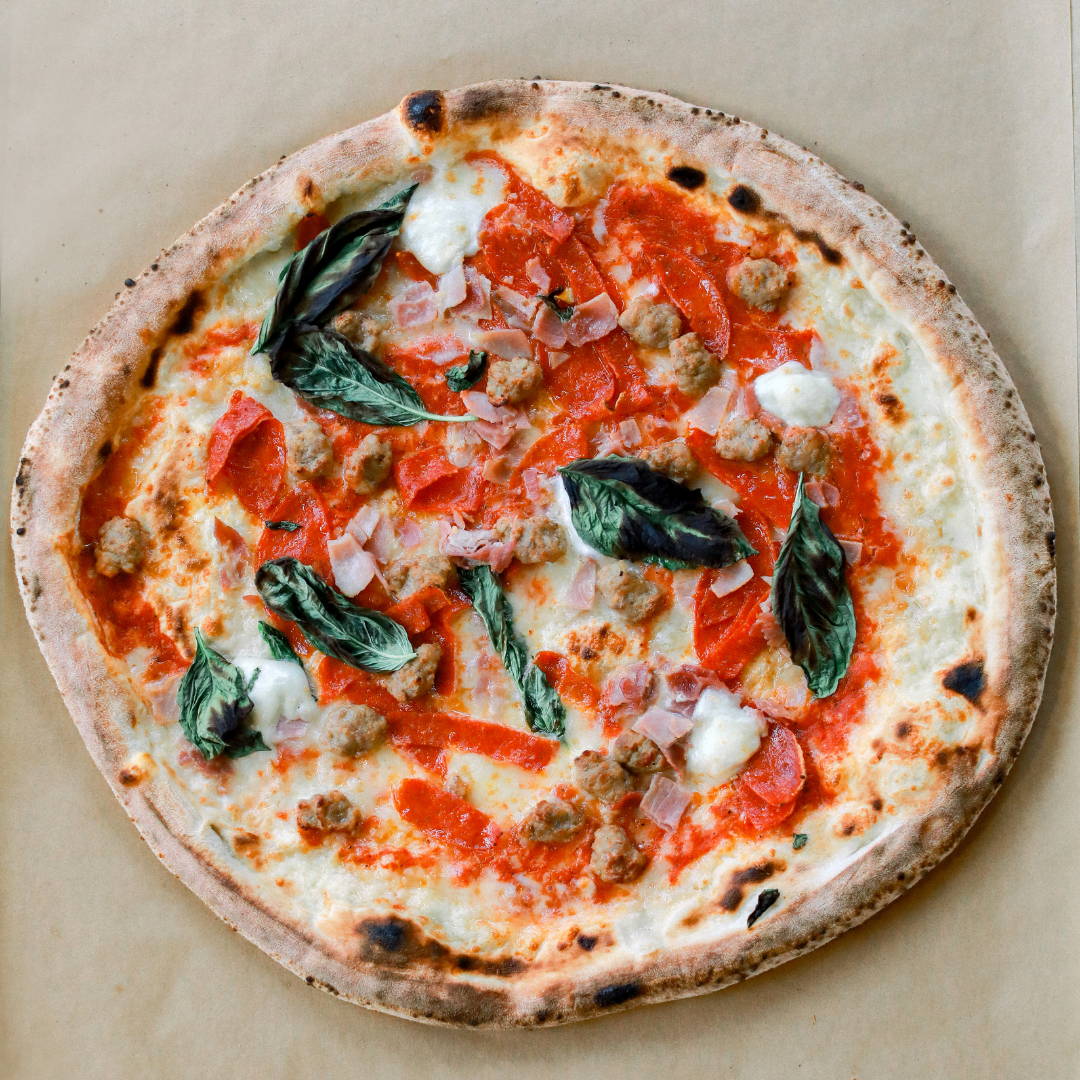 San Marzano Tomato Sauce, Pepperoni, Italian Sausage, Ham, Bufala Mozzarella, Fresh Basil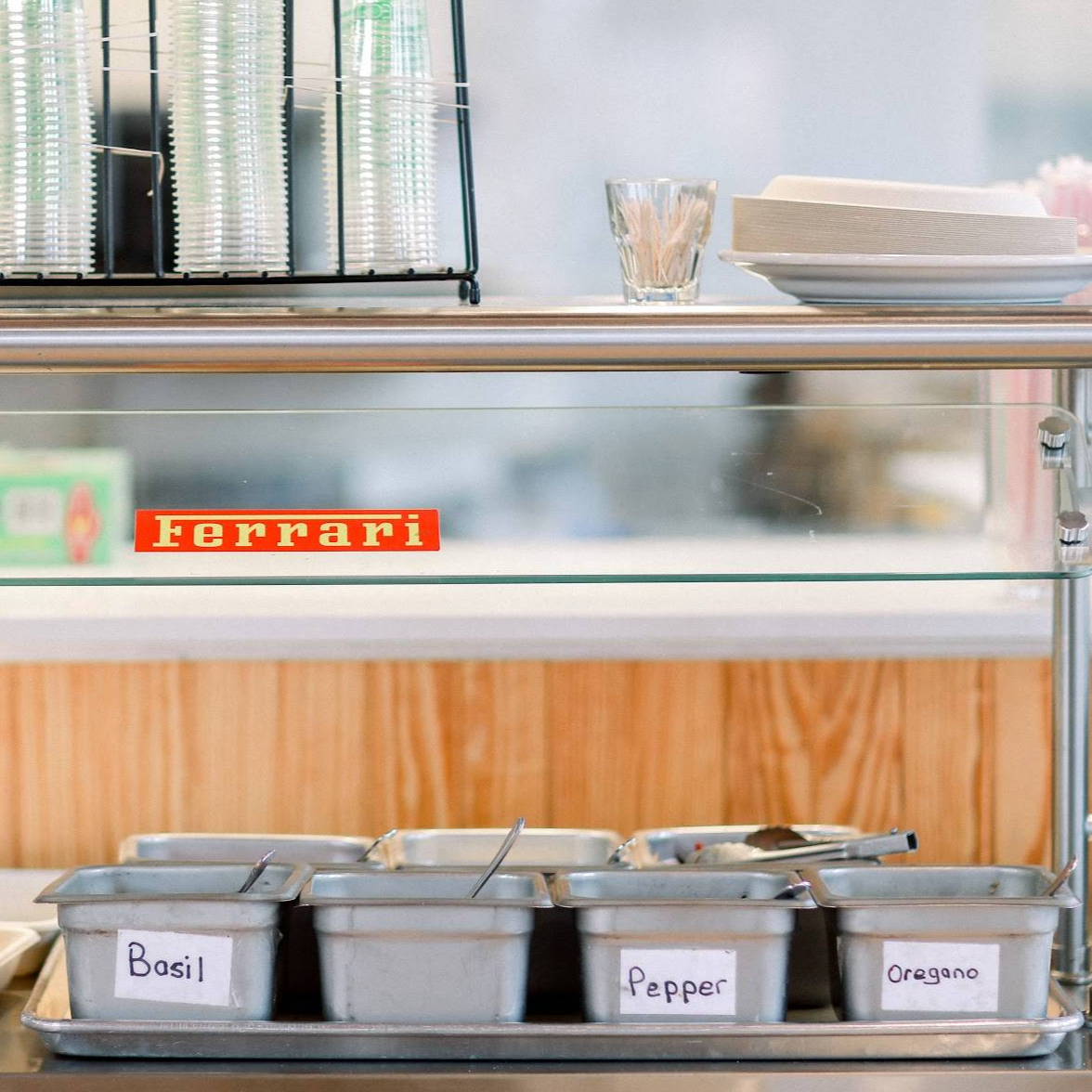 Artichoke, Mushroom, Sausage, Pepperoni, Spicy Pepper, Caramelized Onion, Roasted Ham, Cherry Tomato, Sweet Pepper
---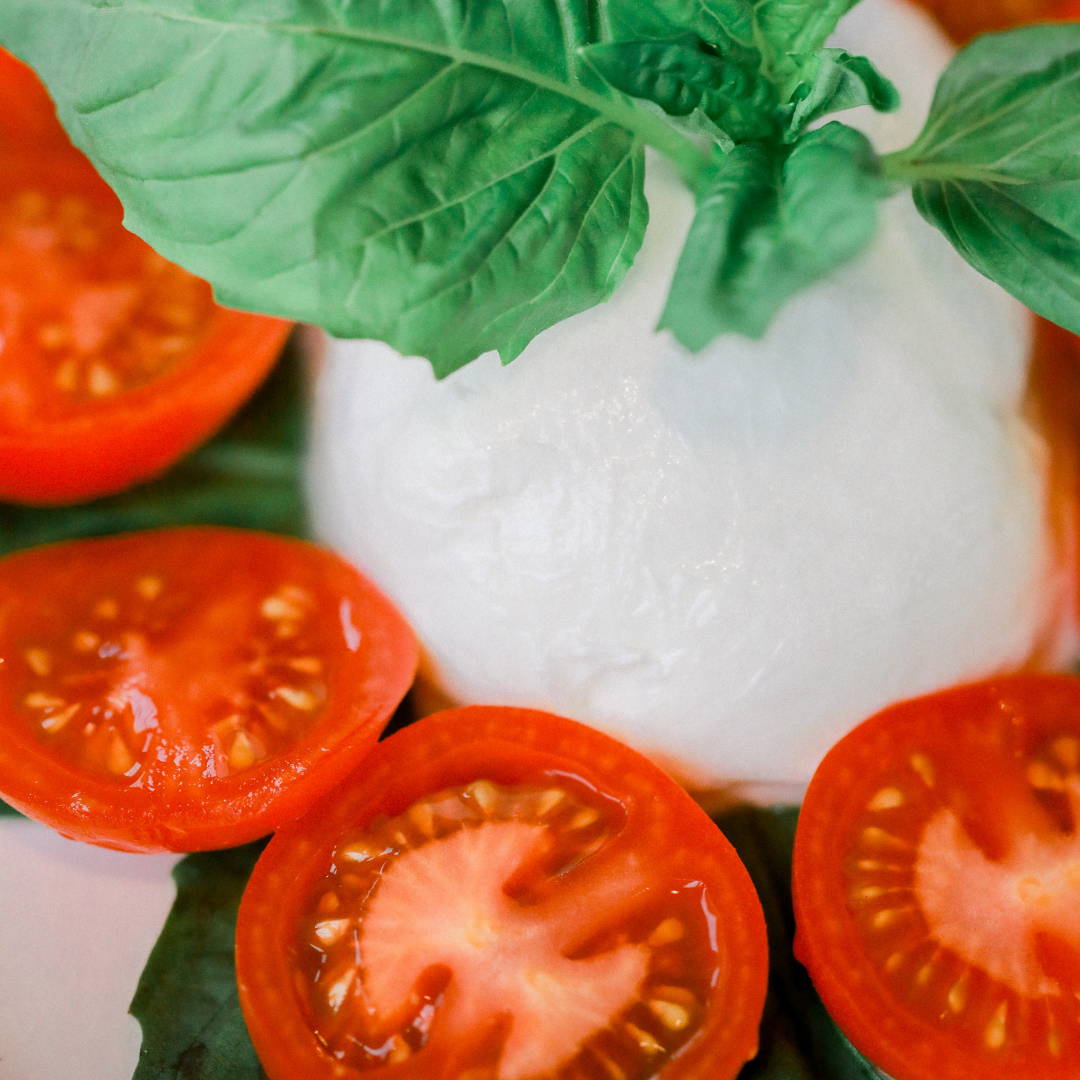 Fresh Tomatoes, Bufala Mozzarella, Fresh Basil, Extra Virgin Olive Oil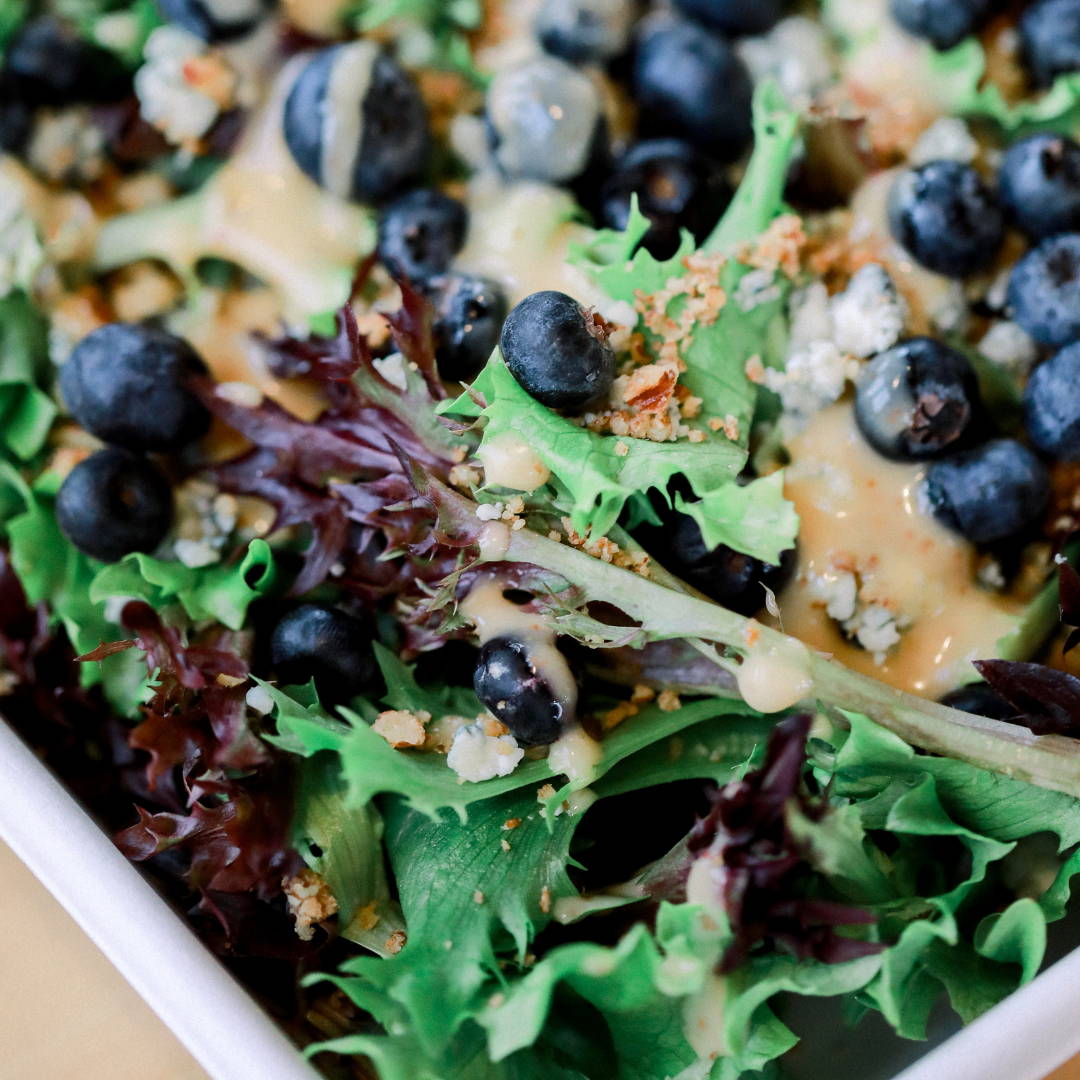 Fresh Spring Mix, Apricot Sauce, Bleu Cheese, Blueberries, Honey Glazed Pecans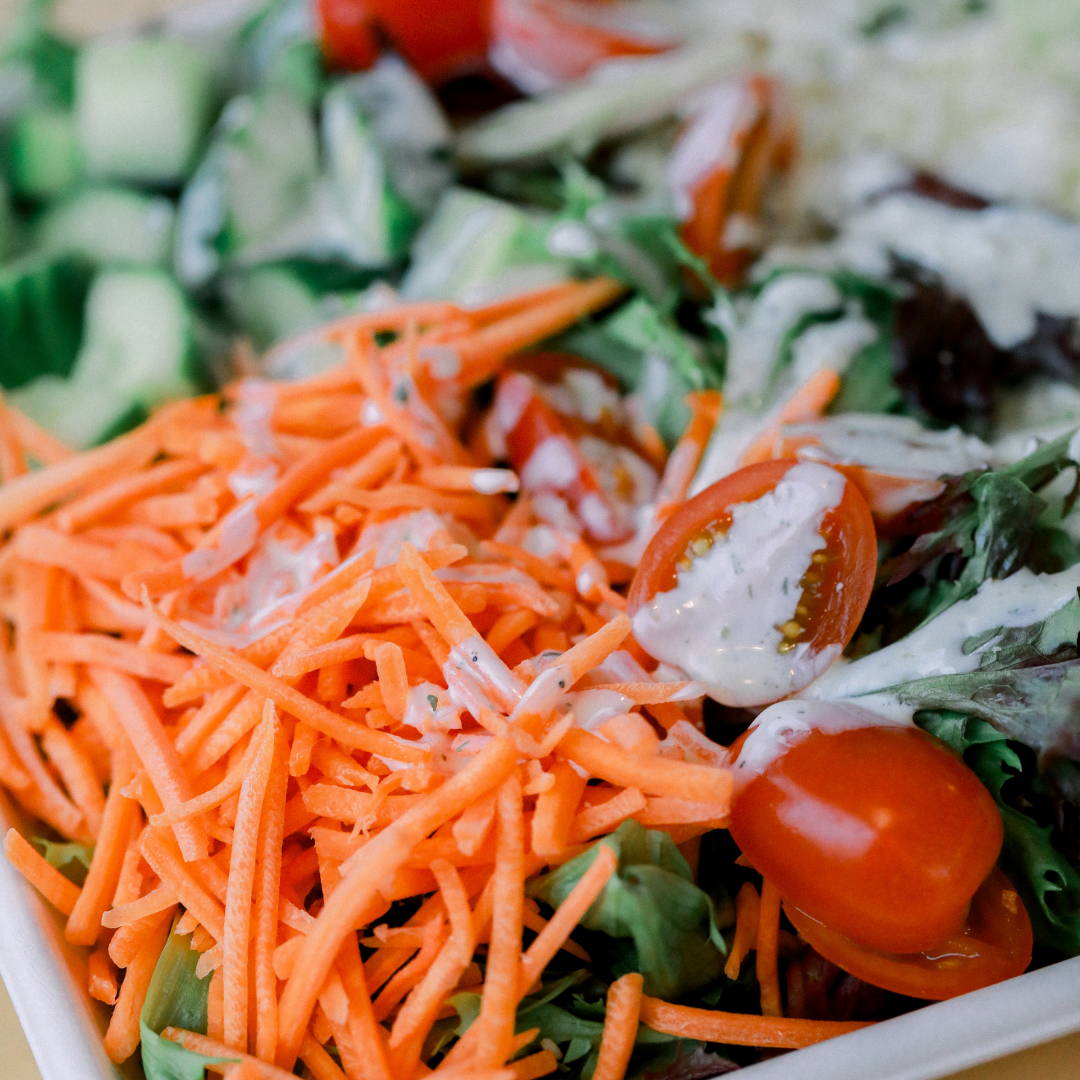 Fresh Spring Mix, Cherry Tomatoes, Bufala Mozzarella, Chick Peas, Carrots, Homemade Ranch Sauce
---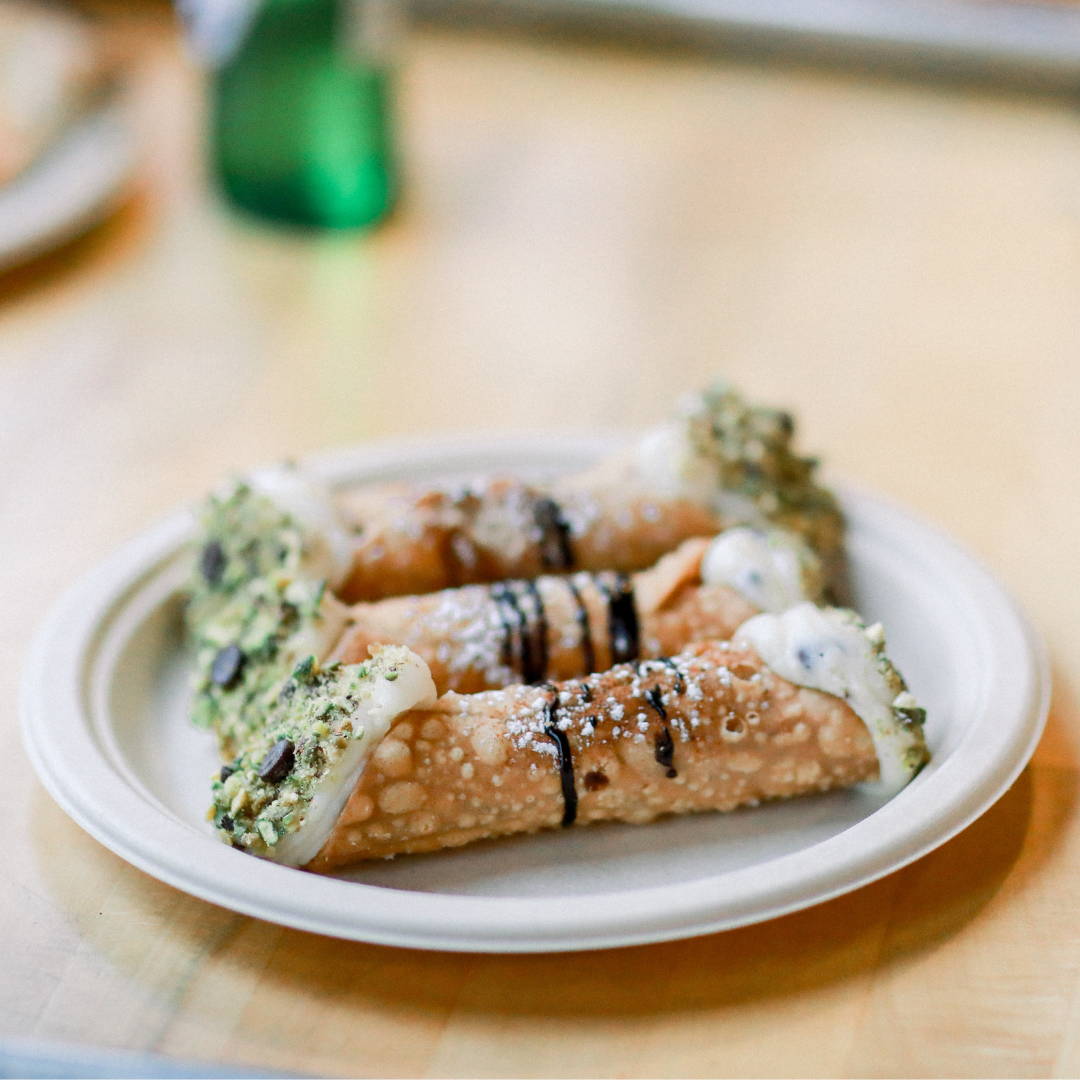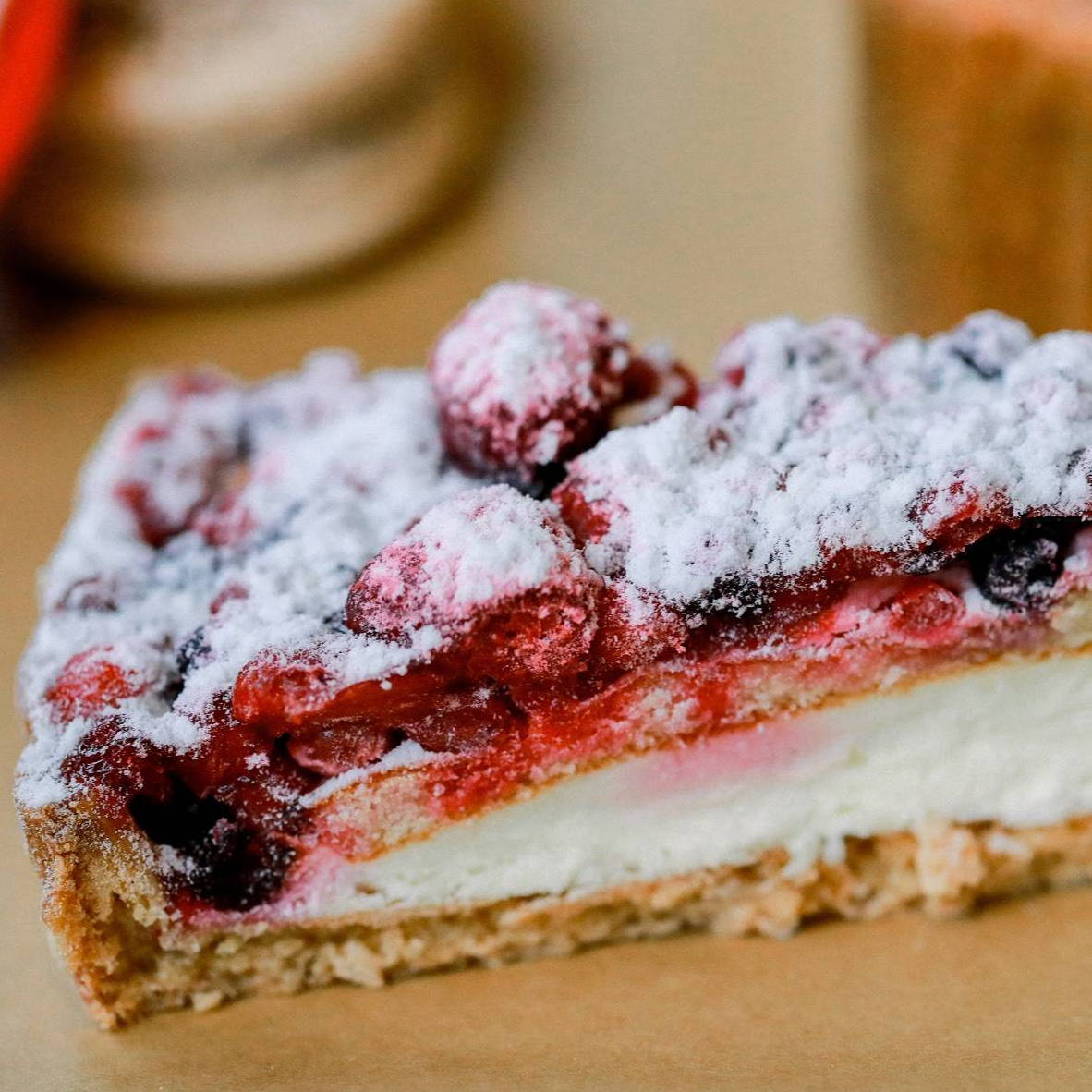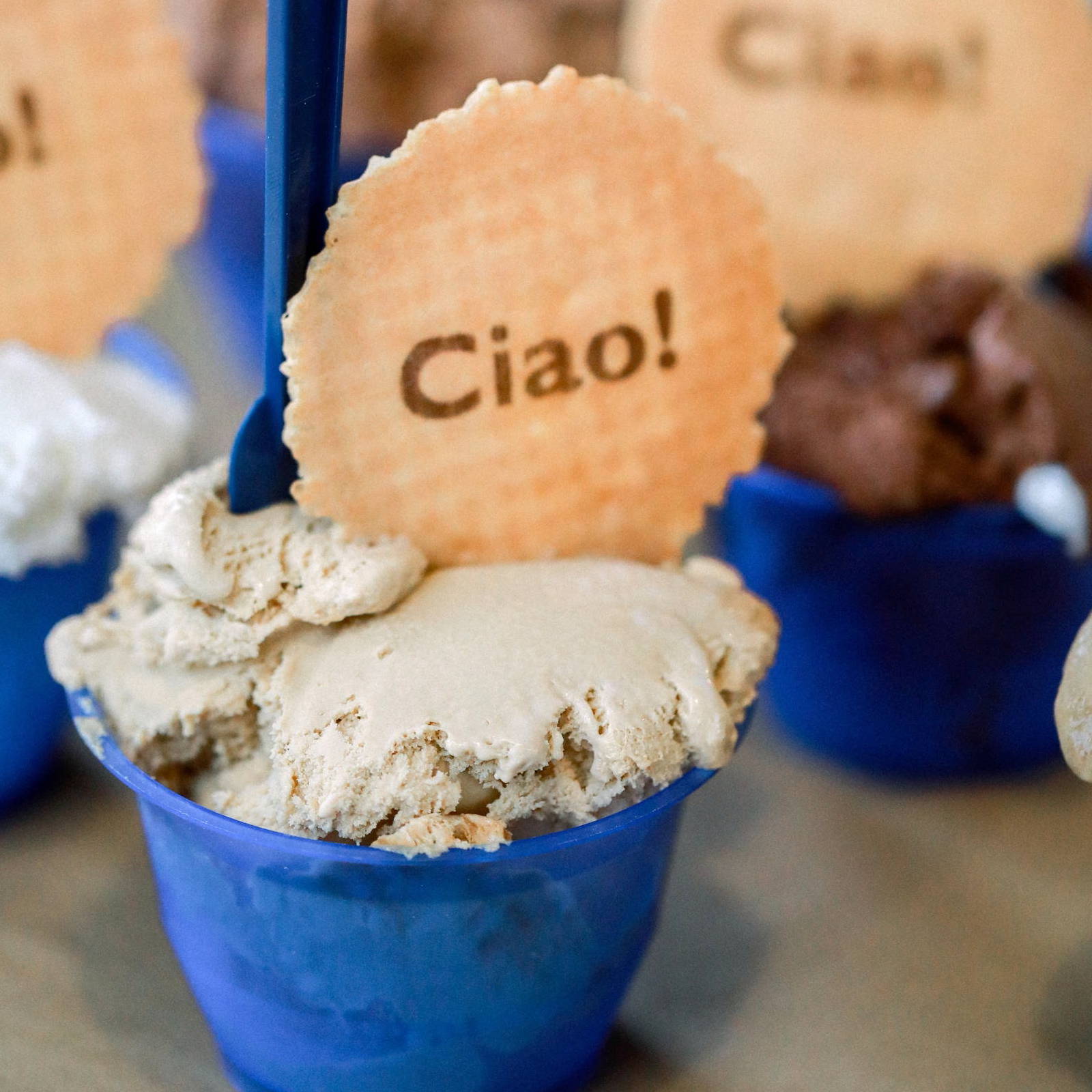 ---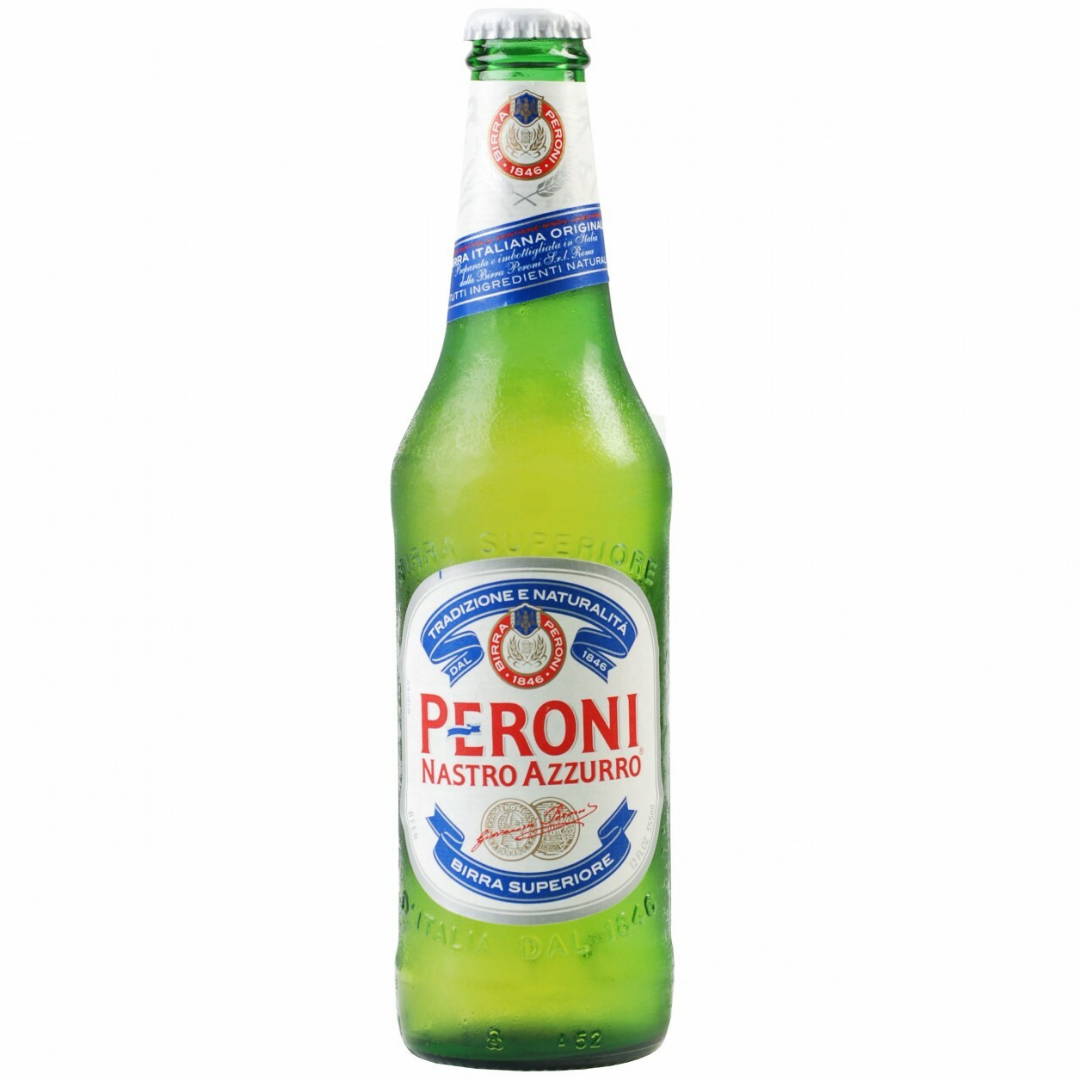 "Birra Superiore" Brewed in Italy with the highest quality ingredients. Light golden, with a biscuity malt character highlighted by floral noble hops and a crisp effervescence.
An authentic Belgian lager with a floral, hop aroma, well-balanced fruity malty sweetness, crisp hop bitterness and a soft dry finish.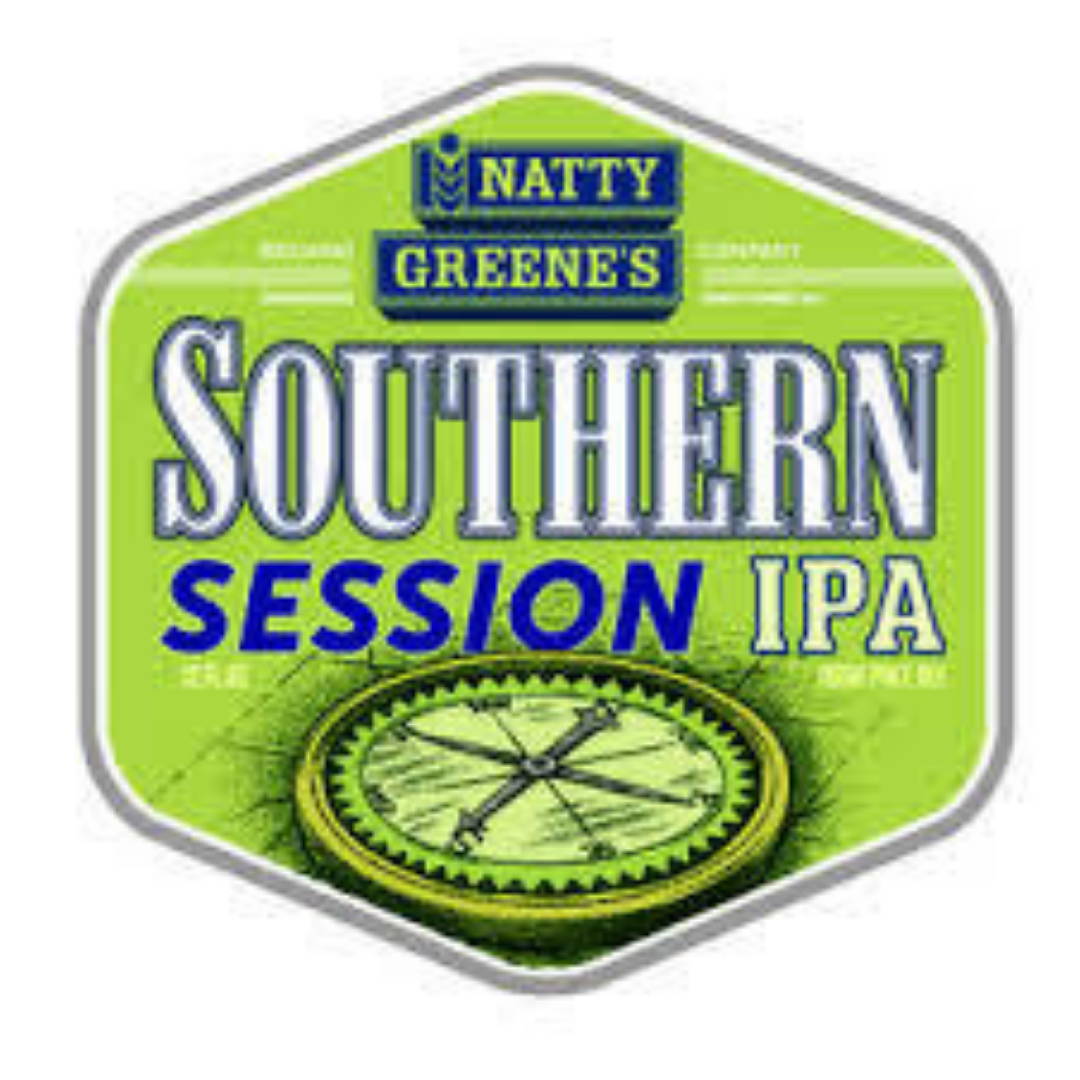 SOUTHERN SESSION IPA - $4.95
Natty Greene's | Southern is highlighted by two adventurous hops, Cascade and Centennial, giving this Session IPA big citrus and pine flavors. a light malt profile balances Southern making it a session ale perfect for every excursions no matter the destination.
Bud Light is a premium light lager with a superior drinkability that has made it the best-selling and most popular beer in the United States. Bud Light is brewed using a blend of premium aroma hop varieties, both American-grown and imported, and a combination of barley malts and rice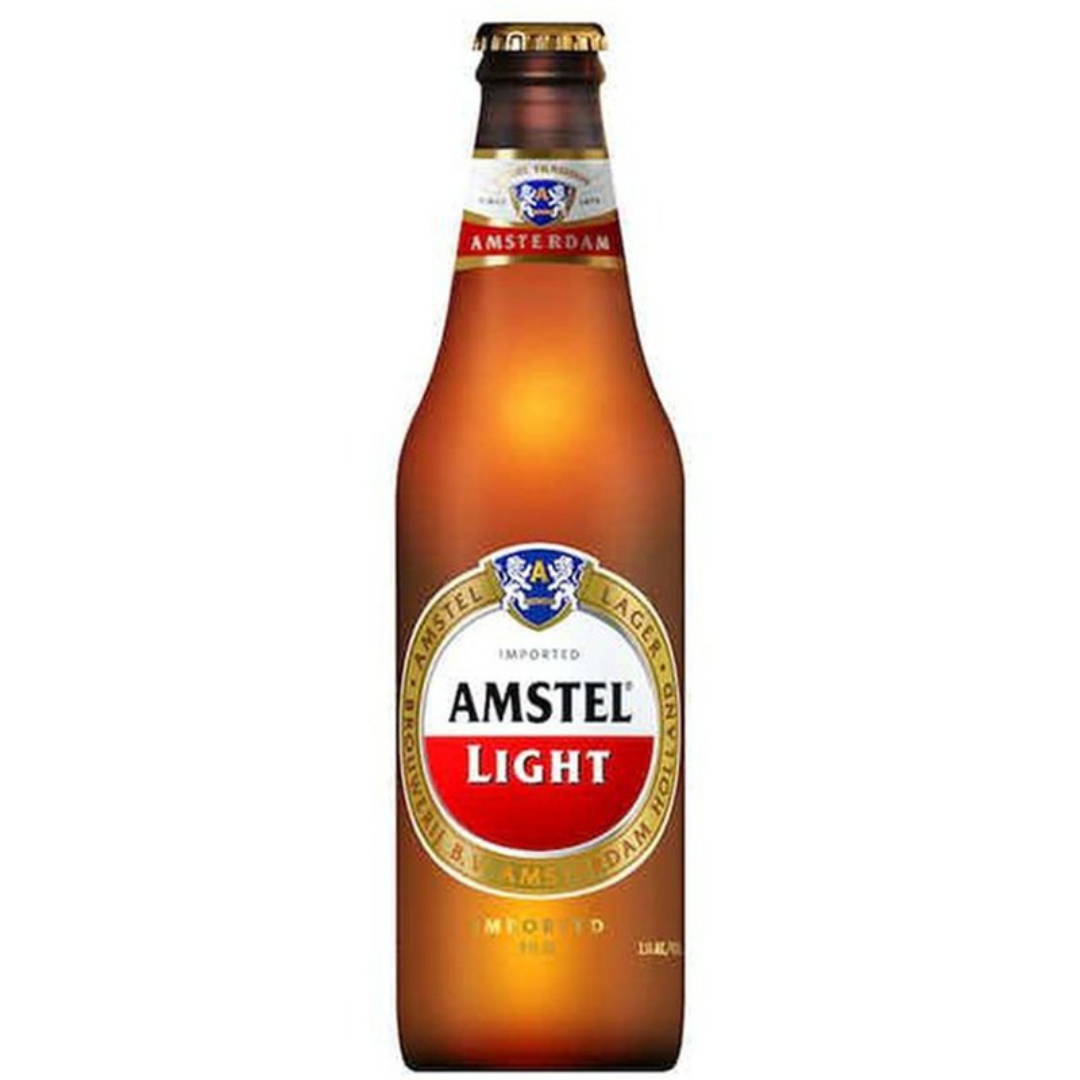 Deep gold in color and brewed with a unique mixture of barley and hops. It's full, never-diluted flavor sets it apart from other light beers.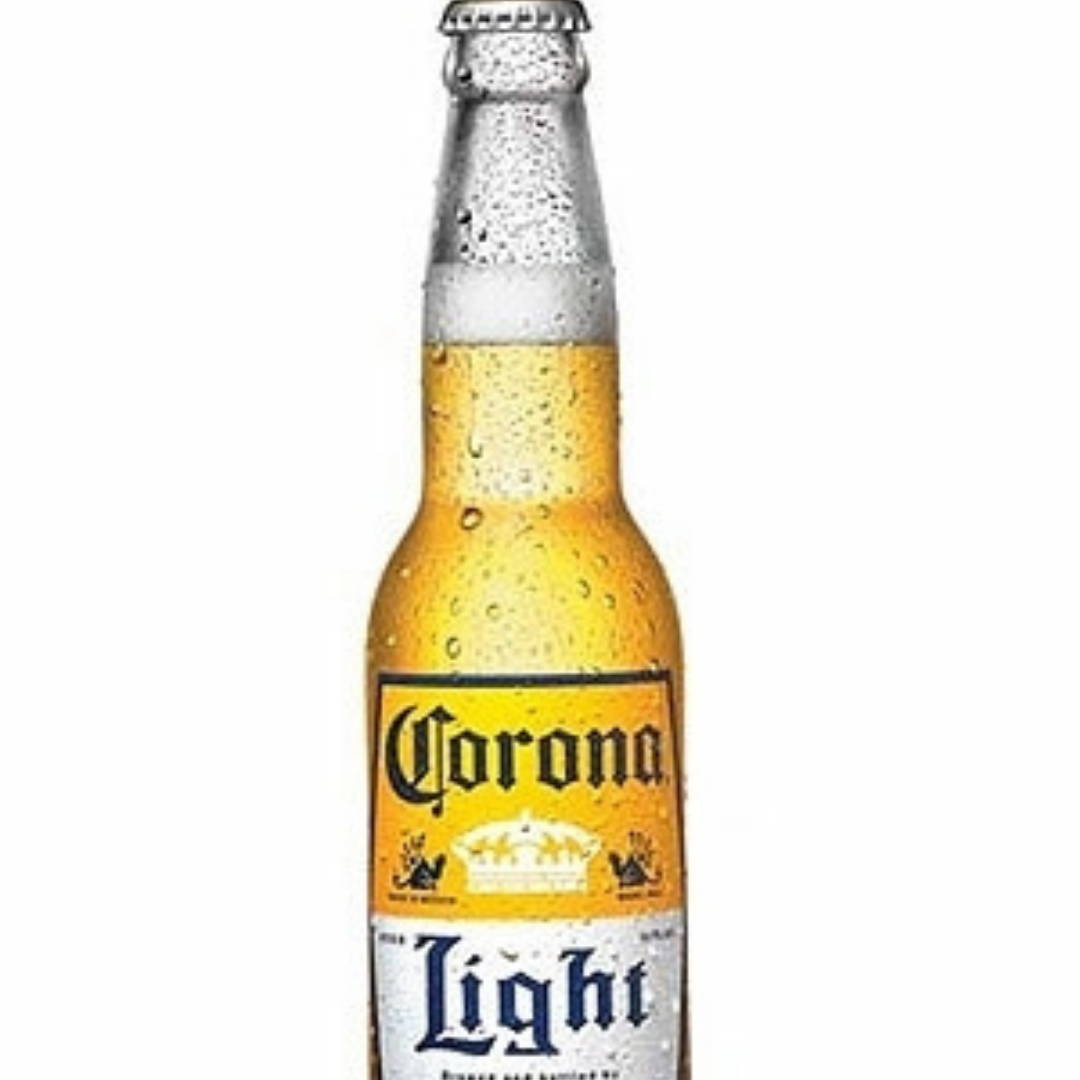 Refreshing and smooth Pilsner-style lager with a perfectly balanced flavor, brewed in Mexico.
---
By the Glass - $4.95
By the Bottle - $21.95
 

Sauvignon Blanc grown in the cooler region of NE Italy. Crisp and lively with a burst of citrus and acidity.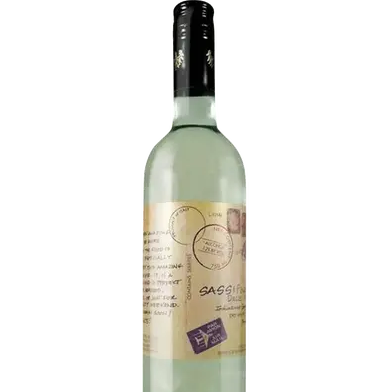 Pinot Grigio from the Friuli region of NE Italy. Soft, but refreshing, this wine smells like apples. Finishes clean without the heavy oak.
Sangiovese from the small estate in Puglia at the heel of the boot. Aromas of raspberries and black cherries with spicy notes. Similar to Pinot Noir, but richer.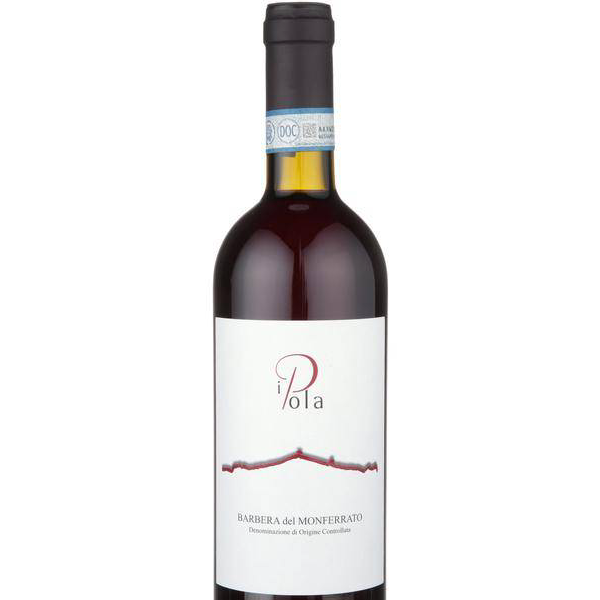 Barbera del Monferrato, "the wine of the people" is one of the famous grapes of Piedmont. Ipola is a century old estate with a modern focus. Dry, mediium-bodied with dark cherry and dried strawberry notes.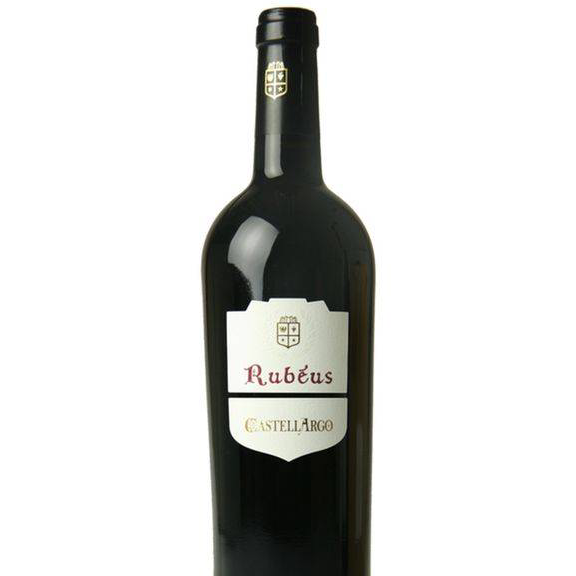 Cabernet Blend from the native, ancient Refosco grape blended with Cabernet Sauvgnon and Cabernet Franc to create a rich, full-bodied, spicy wine with a delicate finish.